Welcome to
MOUNT BLUE MODEL CO.
Precision Engineered Model Railroad Kits

Mount Blue, near Phillips, Maine. Home of the past and present SR&RL RR.
We are located in Plymouth, Mass.
Mount Blue Model Co. was started in January of 2006. Our goal is to provide you the modeler
with well engineered model kits based on prototype pieces and freelance ideas.
Thank you for visiting our site.
*** We can now accept credit card orders by mail, email, phone, or at shows. ***
*** For phone orders please email us for our number, or provide your number and we will call you. ***
Contact us:
Like us on Facebook.
We will be attending the National Narrow Gauge Convention
in Overland Park, KS ( Kansas City) Sept. 3-6 2014
WE will be away at the convention from Aug 31 - Sept 9.
Orders will be shipped starting Sept 10th.
updated 08-29-14
New: Newest in yellow
Victorian Railways Lamp Room in O (1:48) scale
Kennebec Central 24 ft Boxcar in HOn30
ET&WNC 37 ft offset door boxcar in HOn3
'Home Sweet Home' a small 1 room cabin in O scale
SR&RL boxcars 121-157 in On2/On30
WW&F rebuilt boxcars #308-312 in HOn30
Bridge Decks for the Bachmann O scale Truss Bridge in O Gauge and On30
COMING SOON:
HO scale:
18ft wood flatcar kit in On30 complete.
VR Structures
Introducing: Mount Blue Scale Real Estate.
Expertly built and finished HO structures. Reasonably priced. No two alike. Made in USA
Only available on Ebay or at select model RR shows.
Custom assembly of our HO structures is also available.
Phillips news: The SR&RL is now on FACEBOOK. Please like us at
SANDY RIVER & RANGELEY LAKES RAILROAD
The page will be updated regularly with up-to-date news and photos of the goings on.
Any donations are GREATLY APPRECIATED as this project has gone WAY WAY over budget.
To donate please go to www.srrl-rr.org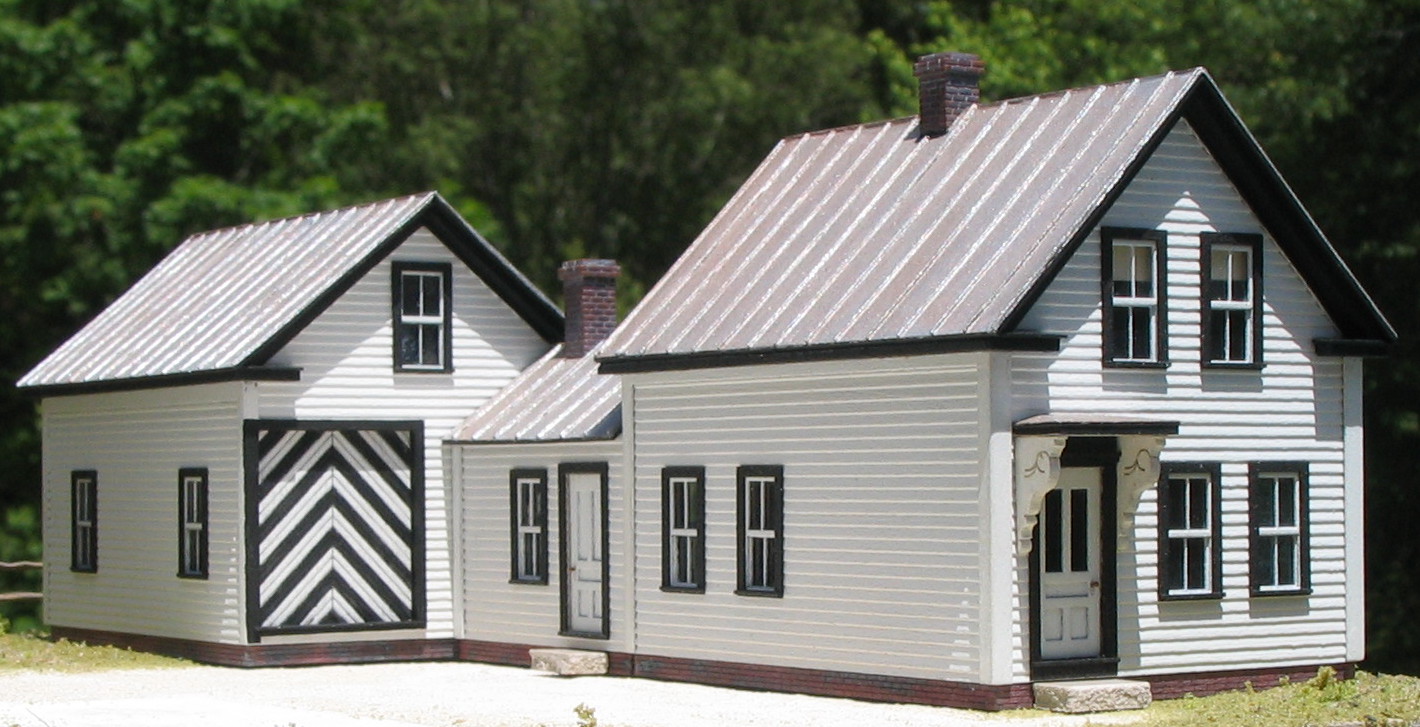 Please note new style 'add to cart' buttons. Still work the same. Paypal doesn't offer the older style as an option any longer, go figure.